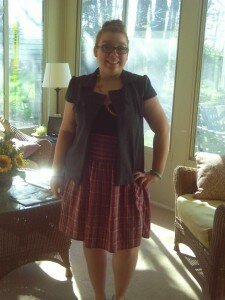 Erin McKelle
Social Justice Activist, Feminist and Book Extraordinaire
Business/Group:
Cleveland Rape Crisis Center
Scenarios USA
MyCom
Location: Ohio
Websites:
Biography:
Erin is a student studying sociology. She is also a social justice activist who has worked on many projects, including Youth 360 at the Cleveland Rape Crisis Center,  a media campaign with Scenarios USA and her own non-profit project ReStyle. In addition, she is an active blogger/vlogger who makes videos and writes articles about various social science topics. During her free time, she can be found curled up with a good book and some dark chocolate.
Experience:
I've now worked in the social justice field for about two years. In that time, I have worked on a variety of projects, partook in groups and volunteered both online and in person for many different causes. If you would like to read more about my experience and work, you can read about it here (http://www.docdroid.net/1j21/resume-short.docx.html).
Contact:
I love talking with and meeting new people so don't hesitate to drop me a line!
Email: erin.mckelle@gmail.com
Twitter: @ErinMckelle
Facebook: Erin Jill
About My Column
Genderation of Style This column explores the intersections between gender identity/roles and style.  It examines the questions of why we think about style in relation to our gender. This is done through an analysis of gender, fashion, sexism and social constructs.