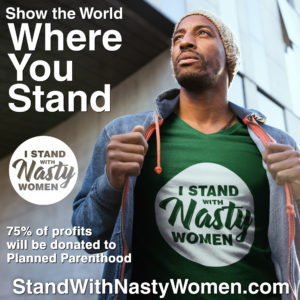 During the campaign, a certain candidate called a certain other candidate a "Nasty Woman," and since then, the groundswell of women have begun to take back that name, for themselves, for the resistance.
We're donating 75% of the proceeds for this shirt directly to a new charity every month who's doing the work to #resist!
Order yours today and let the world, and this "administration" know where you stand.
Save