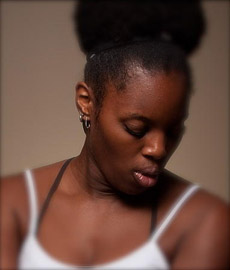 Name: Ohh
Title: Pop Culture Professor Extraordinarius & A Force of Nature
Business/Group: 4P (Pittsburgh Play Party Partners), The Art of Female Dominance – Pittsburgh
Location: Pittsburgh, PA
Biography: With a Bachelor degrees in English and Drama, a Masters in Journalism and Mass Communication, a PhD in Cultural Studies, and a soon-to-be conferred PhD in Communications, Ohh is an overeducated but down-to-earth intellectual and kinkster. She considers herself a kinky, semi-radical, sex-positive, poly-friendly, womanist scholar though most people mistake her for the girl-next-door. When she's not hard at work expanding the minds of the nation through her academic work, you can find her reading comics, watching sci-fi, and generally geeking out, tying up and being tied up by those crazy, kinky people your parents warned you about, or plotting how best to execute her plan to become a modern day Amazon.
Specialties: Identity Studies (race, class, sexuality, and gender), Transnational Communication, Popular Culture, Media Studies/Theory, rope bondage, rough body play, role play, knife play, and overthinking simple things
Experience: Ohh has worked as an academic researcher and instructor, Marketing Director, and professional model at various points in her life. She currently works at a large university in Pittsburgh as a Communication professor. When she's not fulfilling her academic role, she can be found pursuing her love of rope as a bondage model.
Contact:
About my column…
"Musing from the Ivory Tower" Musing from the Ivory Tower takes a look at kink, popular culture, identity, communication, and relationships through the eyes of an academic. Mari draws connections between debates and ideas in the academic world and happenings in the "real world" while questioning the meaning of it all.