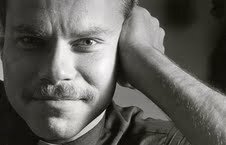 Name: Richard Wagner, Ph.D., ACS
Title: Dr Dick
Business/Group: Dr Dick's Sex Advice & Dr Dick's Sex Toy Reviews
Location: Seattle WA
Personal Website: www.drdicksexadvice.com & www.drdicksextoyreviews.com
Biography: I've been working in the sex field for nearly 30 years, predominately as a therapist. During that time I've been involved in all sorts of sex education and sexual enrichment projects. One such outlet is my online sex advice column that I've been writing for the past 12 years. During that time it has been syndicated on a number of sites. About five years ago I decided to create my own site to give my column and weekly podcasts a home of their own.
Specialties: My private practice in Psychotherapy, Sex Therapy and Relationship Counseling is here in Seattle, but my outreach is much broader. I provide therapy in a variety ways – on the telephone, online or in person.
Clinical services cover a full range of sexual heath concerns including:
Guilt associated with religious upbringing or training.
Conflicts or sexual dissatisfaction between partners.
Ejaculation and/or erection concerns.
Orgasm concerns.
Sexual orientation/lifestyle preference.
Sexual inhibitions.
Socio-sexual skills.
Sexual misinformation.
Love and sexuality.
Jealousy and possessiveness.
Poor body image.
Unsatisfactory sexual outlet.
Safe-sex concerns.
Sexuality and illness or disability.
Sexuality and grieving.
Experience: CURRICULUM VITA attached: RichardWagnerCV
Contact:
About my column…
"Divinations Of Dr Dick" This column will focus on human sexuality, particularly as it intersects with religion, Catholic theology, spirituality and the popular culture.