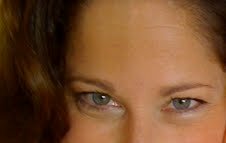 Business/Group: Modern Love Muse
Location: California and Israel
Personal Website:
Biography: T.M. is a top-rated writer of sex, love and relationships, with a special emphasis on the soulful side of intimacy. From sacred and eco-sexuality, erotica and feminism, to advice for couples who want to deepen intimacy, T.M.'s articles can be found at a variety of online resources, including Kink Academy, Sharewik.com, Examiner.com, and Greenprophet.com. She loves to discover new artists who's work highlights the beauty of the human form, and has interviewed such notables as Lori Gottlieb, Diana Kirschner, Jaiya, Mara Altman, and Rachel Kramer Bussel in the pursuit of knowledge about human sexuality.

More personally, this mother of two leads workshops, primarily for women and couples, seeking a more authentic understanding of the blessings of pleasure. Originally from California, T.M. has traveled and lived in Europe and the Middle East, and currently calls Israel home, where in addition to blogging, interviewing writing and regular radio appearances, she's constantly searching for the perfect falafel. T.M. considers chocolate a righteous sin, and won't give up a single pair of red shoes. You can send emails, good vibes and inquiries to tmbsdre@yahoo.com.

Specialties: Eco-sexuality, sacred sexuality, intimacy and relationship coaching, the science of sex and mating, and body image/self-esteem issues related to culture and fashion.

Experience: resume Link

Contact:

About my column…

"Modern Love Muse: The Soulful Side of Intimacy" Ever since she can remember, T.M. has been fascinated by humankinds most primitive urges, suspecting all along that sex was far more sacred than anything taught in Sunday school. Join her for a centered approach to all things sensual, an exploration of sex without shame, and a willingness to put delectable and dirty spice in your vanilla bean love life.