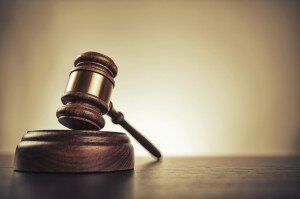 All-or-nothing…compromise…all-or-nothing…compromise.  So beat the political drum for decades, with both parties electing theirs on all-or-nothing platforms, but most legislation happening as a result of compromise.  But you cannot help but notice that talk of compromise is at an all-time low, at least on the national stage.  In Massachusetts on the other hand, if you look really hard you can see evidence of compromise in some expected and some unexpected places (both, oddly enough, the state house).    And if you look at the recent passage of the Transgender Equal Rights Bill in Massachusetts, you can learn a lot about compromise and privilege, ignorance and fear.
On November 23rd, 2011 Deval Patrick signed the transgender equal rights bill.  What this law does – literally – was insert the phrase "Gender Identity" into laws prohibiting discrimination in employment, housing, credit and education.  It also inserts the phrase "Gender identity" into the hate crimes bill.  Finally, the bill defines "Gender identity" for all of these purposes as follows:
"Gender identity" shall mean a person's gender-related identity, appearance or behavior, whether or not that gender-related identity, appearance or behavior is different from that traditionally associated with the person's physiology or assigned sex at birth. Gender-related identity may be shown by providing evidence including, but not limited to, medical history, care or treatment of the gender-related identity, consistent and uniform assertion of the gender-related identity or any other evidence that the gender-related identity is sincerely held as part of a person's core identity; provided, however, that gender-related identity shall not be asserted for any improper purpose.) (2012 Mass Acts Chapter 199)
What the law does – practically – is provide stiff legal penalties for anyone who does discriminate in any of these areas.  This is great news; as Gunner Scott, Executive Director of the Massachusetts Transgender Political Coalition, points out, over 75% of transgender people have been discriminated against for employment and housing.
What the law does not do is prohibit discrimination in public accommodations – e.g. hospitals, gyms, restaurants, public transit, hotels and… yes… bathrooms.  Nearly every rational discussion, every hearing and debate about this bill, was co-opted by the lunatic fear of "public restroom privacy."  Discussions of human rights and fundamental fairness in front of the legislative body that gave rise to the first state constitution, the Massachusetts Declaration of Rights, devolved to nervous questions about "where are they gonna go when they have to…  ya know… go?"  The original bill was indelibly branded the "Bathroom bill."  Every time a legislator or advocate described the bill as a necessary protection of civil rights in a state that has a "long and happy history of human rights and protecting civil liberties (Byron Rushing)" some fear-mongering legislator re-framed it as a bill whose passage would "compromise bathroom safety [for our daughters] (Marc Lombardo)"
What wound up happening was compromise.  The "public accommodation" language – the language that would make discrimination illegal in restaurants, public transit, and.. yes.. bathrooms – was stricken in the name of securing a few more Republican votes.  The bill passed the house with a final score of 98 Yeas and 58 Nays.  Mixed with the celebration, there were promises of fighting for the "public accommodation" language next year.  There was also some pretty articulate outrage at the passage of an "unjust trans bill" that caves to the fears of the vocal ignorati.    There were some pretty substantial protections won, in employment, housing and education.  But the fight for some fundamental freedoms was abandoned – the freedom to feel comfortable in your chosen gender in the world: on the sidewalk or in the shopping mall, on a train or in a restaurant, in a gym, in a park, and yes.. in a bathroom.
The fact is, the option to compromise suggests a certain privilege.  You will only compromise human rights and fundamental freedoms if they are not your own rights and freedoms.  Not a single Massachusetts Legislator is directly affected by the elimination of "public accommodations" from the Transgender Discrimination bill; not a single legislator left the state house that day in fear of discrimination based on their identity.  They are the lawmakers – but if they compromise in a situation where we wouldn't, do they really represent us?