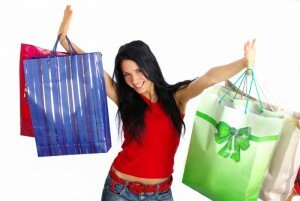 Alright everyone, it's time for the requisite holiday gift-giving guide! A tradition of sharing favorites from the year which will make the recipient happy all the next year long! Some of these do have affiliate code links, but I never recommend anything unless I actually believe it's a quality product or service. Personal recommendations should be exactly that! So here it goes!
Crystal Delights has always been on my list and always will be. They make the highest quality, prettiest and most ethical products. And Shellie, the owner is an absolute sweet heart! You can get one of a kind butt plugs in any size you need (some of them even have a fluffy tail attached!), or a glass dildo (with a twist!) or their creative new item, The Torch which you have to see for yourself! For the holidays Crystal Delights is offering some great deals & discounts, so check them out.
If you're looking to try out latex clothing for the first time, the The Latex Store is the place to go. They appear at many events, but you can surf their stuff online anytime. It's a great place to get a starter wardrobe (or single piece), everything is made from nice quality latex, the simple designs can be mixed and matched plus they have some snazzy items that make are an entire outfit. And yep, they're having a "blow-out" sale for the holidays.
It is a bit of a splurge but the on-going orgasms are worth it! There is nothing like the Sybian or the Venus 2000 in terms of power and get-up-and-go. I know I've coveted having my own for years, after trying it out a party ages ago. Everyone I know who owns one loves it….it's the gift that keeps on giving!
If you love books then here are a couple of great new ones for you. One of Erotications educators Richard Sprott co-authored a book called Sexual Outsiders: Understanding BDSM Sexualities and Communities and Lee Harrington & Mollena, two other Erotication educators just released Playing Well with Others: Your Field Guide to Discovering, Exploring and Navigating the Kink, Leather and BDSM Communities  both of which are really amazing resources for understanding and navigating the BDSM world. If you're new to the kink community, these are the new must have books and if you're been around a kinky block or two there's still some great info these books share.
Spicy Subscriptions is a new service that I had the pleasure of reviewing. It's a monthly subscription that sends you a goodie box full of sexy new items once a month. The items are different every month (grab-bag style!) & they're working with some great companies to fill those boxes. If you want to enjoy a sexy surprise (or you want your partner to get new monthly inspiration *wink*) then this would make a great on-going gift. They are also having a sale for the holidays!
If you, or a loved one read the world wide sensation Fifty Shades of Grey and found titillation, take the inspiration further with a subscription to FiftyShadesRomance.com, a site I recently launched that takes the most relevant videos from Kink Academy & Passionate U to make them easy to find and easy to relate to the scenes in the trilogy. Even if you haven't read the books but are new to kink it's a great site to start with!
Speaking of great sites, this year was the 3rd year anniversary of KinkAcademy.com which is an awesome gift for both new & long time kinksters. By the end of 2012 the site will have over 1000 clips from a huge array of nationally recognized sexuality educators. If you're interested in more mainstream sex-ed, then PassionateU.com is the way to go, it's been live for almost 2 years and has over 500 clips. The current price for each individual site is only $100 for 365 days (one! Whole! Year!) but only until 2013 kicks off. So now's the time to get yourself or someone you know access to the largest video sex-ed collection on the web for less than 30 cents a day.
Here's one that's a little less traditional but can be just as sexy. If you or someone you know is looking to build a website, for personal or professional use, I can't recommend 3design3 enough. Laura is a powerhouse of creativity, patience and skill. You (or the someone you know) can start the new year right with a plan to build a website that is unique and expressive. I think it's sexy to receive such an important & practical gift, for yourself or someone else!