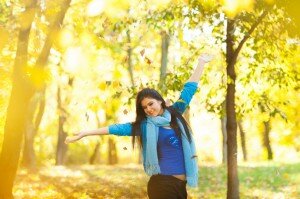 As the bright greens of summer fade into the golden hues of fall, the way most of us dress will change with the seasons. While some of us live in climates that don't vary much as the world tilts on its axis, many of us see more drastic changes in temperature. The transitional periods can make for some interesting fashion choices certainly, and myriad opportunities  for hedonism.
In our last conversation, we touched on the wisdom of layers during these months of flux. Let's elaborate on that topic. Layers of clothing are a practical and frequently efficient choice, but if you don't put some thought into what you don, it can also be a direct route into frumpy town. Let's start, as I tend to enjoy, from the skin up. During autumn, most people won't need anything more than a good (and perhaps tall) pair of socks on underneath their pants; yet if you find yourself chilled in the mornings and evenings but comfortable during the day, then there are certainly some additional options for you to consider. Tights come in a variety of options; designed for men, women or both. They are manufactured using a variety of materials from cottons to microfiber, and can be a subtle or vibrant way to keep yourself toasty. If you'd like something a little less skin tight, "long johns" are another choice that fit comfortably under most pants, and can be paired with a shirt and boots, much like tights. When it comes to those who enjoy wearing skirts, tights and long johns are still an obvious pick, as is having pants, shorts, or leggings with a long top underneath a full skirt so that you can remove that outer layer during the hotter parts of the day.
Moving up to tops, choosing a lighter material as your base and perhaps second layer gives you the option of comfort without bulking up. A tank top (be it spaghetti strap or classic "beater") fits well under a "v neck" tee, which can pair easily with a cardigan, light sweater or jacket. Tank tops are most commonly found in poly-cotton blends but can also be easily acquired in silks, velvets and almost every variety of luxury and comfort fabrics. Tank tops almost universally work under lighter or heavy material shirts, cardigans, sweaters and vests.
Speaking of this variety of shirt, a pullover or button up over a tank is an excellent next step. Matching, coordinating or contrasting colors lets you draw attention or remain a bit more subtle. Material choices on this layer are vast, but I've found that a breathable natural fiber works best for functionality, and frequently has the flow to pair well with additional layers.
Depending on the weather in your area, the next layer could be a sweater or a light jacket. Sweaters rarely protect from wind, but jackets made from materials such as leather, wool fabrics or tight weave microfibers are versatile and effective. Finding an outerwear article that is simple but easy to accessorize is a cost effective and practical way to keep yourself warm yet not overheated this autumn.
Head coverings are a frequently neglected accessory even though they can be a vital component to comfort in these transitional months. While scarves and crocheted or knitted caps are easy to find and can add an aspect of whimsy to your look, I would like to draw your attention to the resurgence of hats. Fedoras, bowlers, berets, newsboys, flat caps and a plethora of other haberdashery options are again en vogue thanks in part to Victorian imagery flooding our media and the influence of the steam punk movement. A close fitting cap is more likely to damage your hair style, where a stiff hat can keep your styling intact more efficiently. Investing in a quality hat with a neutral tone is not only a way to add a touch of class to your wardrobe, but a practical way to keep your head covered. Fascinators can always be added when you want to add a little extra flair, and removed when simplicity is what you need.
As always, make sure that you take sensation into account with your fashion.
Enjoying the feel of your autumn layers against your body and running across your fingertips should be a highlight of the season. Taking a deep breath scented with pumpkin spice while experiencing the different textures and materials gliding across your skin is an excellent way to savor a moment.
Enjoy yourself.