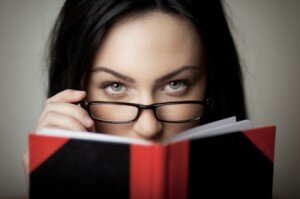 TORONTO (April 8, 2013)—The First Annual Feminist Porn Conference was held at the University of Toronto on April 6, 2013 and drew nearly 250 attendees. This one-day conference brought together academics, cultural critics, performers, directors, producers, sex workers, activists, students, and fans to explore the emergence of feminist porn as a genre, industry, field of study, and movement. The event, the first ever conference devoted exclusively to feminist pornography, featured 45 different presenters from around the world.
Presenters included leading professors whose work spans multiple disciplines from history, sociology, film and media studies to comparative literature, sexuality studies, and feminist studies, including Kevin Heffernan from Southern Methodist University, Lynn Comella of University of Nevada-Las Vegas, Ariane Cruz of Pennsylvania State University, Jill Bakehorn of UC Davis and UC Berkeley, Nicholas Matte of University Toronto, Emily Nagoski from Smith College, and York University's Bobby Noble as well as scholars from CUNY, UCLA, Northwestern, and Ohio University.
Several panels featured some of the most well-known producers and performers working in feminist porn today, including Jiz Lee, Courtney Trouble, Madison Young, Sinnamon Love, Kali Williams, Dylan Ryan, April Flores, Carlos Batts, Loree Erickson, James Darling, Carrie Gray, Tobi Hill-Meyer, Tina Horn, Arabelle Raphael, Quinn Cassidy, Jes Sachse, and Bianca Stone. The international conference drew presenters from around the world, including Liesbet Zikkenheimer and Marije Janssen from Dusk TV, an erotic TV channel for women in the Netherlands and Australian webmistress and director Ms. Naughty of ForTheGirls.com. Carol Queen, PhD, co-founder of the Center for Sex and Culture and Good Vibrations' sexologist, spoke on two panels: "Conspicuous Consumption: If We Sell It, They Will Come," about the connection between feminist porn and sex-positive retail stores and "Feminist Perspectives on Sexual Identity and Sexual Health in Educational and Feminist Porn."
Award-winning filmmaker Shine Louise Houston of Pink and White Productions screened her documentary Shiny Jewels to a huge crowd. A screening of Lesbo Retro: A Dyke Porn Retrospective, a clip show of lesbian porn from 1960-2000, was followed by a question and answer session with its curator, Shar Rednour and special guest Nan Kinney, co-founder of On Our Backs and Fatale Media and recipient of the 2013 Trailblazer Award at The 8th Annual The Feminist Porn Awards on April 5.
The keynote was delivered by feminist pornographer Tristan Taormino and Professors Constance Penley and (both from University of California-Santa Barbara). As three of the four co-editors of The Feminist Porn Book: The Politics of Producing Pleasure, recently published by The Feminist Press at CUNY, they discussed how feminist porn has shifted sexual representation and pondered what the future holds for feminist porn. "The goal of our book was to put academics and sex industry workers into conversation with one another to discuss critical issues about feminism, sexual media, representation, sexual agency, and labor. This conference took those conversations to the next level," said Mireille Miller-Young. "We hope it mobilizes academics and sex industry workers to create coalitions to support each other's work," said Constance Penley.
"The event exceeded my expectations," said Tristan Taormino, who produced the conference. "I was inspired by the diversity of voices from professors and students to performers and fans. The enthusiasm for dialogue about feminist porn issues was overwhelming, and I am already planning next year's conference."
The Feminist Porn Conference was sponsored by the Mark S. Bonham Centre for Sexual Diversity Studies, Good for Her, The Feminist Porn Awards, and The Feminist Press.