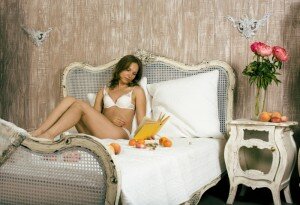 Fifty Writers on Fifty Shades of Grey is a great concept, having the trilogy 'read round the world' and discussed by professional writers. The potential for insight & reasoning is huge. The Fifty Shades Trilogy has raised a lot of libidos and a lot of hackles, so there's a wide range of reactions to explore. There are a number of perspectives shared in Fifty Writers on Fifty Shades of Grey but it doesn't quite explore as many as I hoped it would. There are some notable individuals that were left out who could've offered more nuance.
The book was put together rather quickly and in some ways it shows. I appreciated receiving a review copy to check out since I've been watching the 'Fifty Shades' phenomenon projection & pop influence. The book hadn't been put through the editing paces yet, which reminded me of the original 'Fifty Shades' probably more than the publisher intended. But there are some stand-out articles that I want to particularly mention.
Fifty Shades of Freedom by Susan Wright – Unsurprisingly, this article was well written and offered an important perspective on how the books are affecting the national conversation around kink & BDSM.
Fifty Shades of Snark by Midori – Points out that although many kinksters are more than annoyed at the 'tourists' these books have inspired, everyone has to start out somewhere in their own sexual journey.
The Byronic Hero by Jennifer Sanzo – This article dissects the storytelling aspects of the book, and how the characters follow some traditional roles that are simply spiced up with the spank & tickle aspect of the books.
Every Breath You Take by Jennifer Armintrout – Addresses the worrisome aspects of the books, including the stalker behavior and the abusive possibilities. There is an excellent breakdown of the interplay of sex & violence as well as addressing both the fanatics and the anti-Fifty reactions to the relationship.
Fifty Shades of Holy Crap! By Laura Antoniou. – An excellent satire piece taking some of the ridiculous aspects of sentence structure & character development (or lack of it) that really pays off at the end.
Kink and Condescension by Rachel Kramer Bussel – Tackles the motivation in the women who are such intense fans of the books and their ability to discern between fiction and reality.
The Collar of Blue Stones by Pamela Madeson – This piece absolutely blew me away. It was personal, intense, intimate and particularly courageous since it seems that she doesn't share this side of herself very often.
Whose Shade is This? By Sinnamon Love – Articulates what I think the average response to the books are by 'lifestylers' and points out the exact problems many from the 'kink community' have with the storyline.
The Legal Bonding of Anastasia & Christian by Sherri Donovan – Offers a complete legal view of the contracts in the books. This is a subject that particularly irked me when I read the trilogy, so I appreciate the expert analysis of the 'paperwork' that might be used in a D/s relationship.
Fifty Shades of Stories  by Cecilia Tan – Brings her considerable experience as a writer, publisher and fan-fic lover to explain clearly how the fan-fic world works and it's history of passionate members as well as the element of community that affects a stories success.
When Fifty Was Fafic by Anne Jameson – Delves into the fanfiction world as well, but approaches it as a professor who has taught about the subject. With an explanation of how writers adapt their fanfiction stories based on established characters into profit driven novels that are supposed to stand on their own.

Professional Poster Child by Dr Logan Levkoff – Offers her usual witty commentary on the book and it's influence on females libido's (for the better!).  She focuses on how the books have benefited many couples sex lives and makes an excellent argument for how erotica can be used and what happens when it becomes socially acceptable to read.
Fifty Shades of Diva Frenzy!  By Lyss Stern – Offers a great summary of the books arc of success as well as a fun look into many women's first responses to the books.
Although it only took me about a week to blow through the actual 'Fifty Shades Trilogy', it's been a couple of weeks since I received 'Fifty Writers on Fifty Shades of Grey' and I had to make myself finish it last night. It has some incredibly insightful articles, but there are also pieces that failed to grab my interest so they broke up the flow of reading. It makes good 'bedtime reading' as in, you want something to read but don't want to get heavily invested in the reading so you can go to sleep after an essay or two.
I'd recommend 'Fifty Writers on Fifty Shades of Grey' to anyone who's interested in the 'Fifty Shades of Grey' pop culture influence or to true fanatics that would to drink up every last drop of anything related to the trilogy. It can be a fun easy read and there are many more articles (37 more to be exact) that you might find more personally relatable than I did. All in all, it's an interesting take on an inescapable cultural reference.
******
About the Editor
Lori Perkins is the Editorial Director of Ravenous Romance, and has been a literary agent for 20 years. She was awarded the Outstanding Achievement as an Author Representative award by Romantic Times magazine as well as the Agent of the Year award from the Romance Writers of America's NYC chapter.
Perkins wrote The Insider's Guide to Getting an Agent (Writers Digest Books), and has edited twenty erotica anthologies and more than 100 erotic novels, as well as published erotica under a pseudonym.
She has taught writing and editing as an adjunct professor at NYU's Center for Publishing for two decades.
***
About Smart Pop
Smart Pop is the pop culture imprint of Dallas-based publisher BenBella Books. Our mission is to publish smart, fresh nonfiction titles on television, books, and film. You can find more online at smartpopbooks.com.
Book Details:
Title: Fifty Writers on Fifty Shades of Grey
Editor: Lori Perkins
Publisher: Smart Pop (An Imprint of BenBella Books), distributed by Perseus Distribution
Publication: November 20, 2012, $14.95 (CAN $17.50), Paper, ISBN: 978-1-937856-42-7
Fiction/Literature, 304 pages, 5 1/2 x 8 1/4
Available at bookstores everywhere and through Perseus Distribution
Toll-free number for orders only:
1-800-343-4499. Orderentry@perseusbooks.com
Disclaimer:  A free copy of this book was given to the reader with the expectation that they would write a fair and honest review of it.