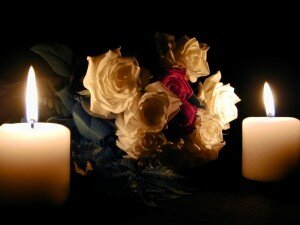 With the holidays coming around the corner, it is the time where people get together to celebrate. In the kink scene, there can be a number of different social gatherings. There is the conference, the workshop, a munch, or a play party are examples. But sometimes it can be more enjoyable to socialize without worrying about law enforcement,, or alerting the neighbors to alter ego with whip cracks. This is where the dinner party comes in quite handy.
Hosting a great dinner party takes some time and preparation. Creating a theme can give you a base to start these preparations and make planning a run a little smoother. Themes can vary from a simple color scheme, to an actual object, holiday, or idea. An example might be a dinner party revolving around rope play. Using that theme you can tie in the concept with decorations, menu, and activities. Chairs could be decorated with ornate knots and small lengths of rope can adorn silverware as napkin holders. You can move this into the entertainment as well, which we will discuss later.
The first item that can draw in a theme is the actual invitations. My recommendation is always to send a physical invitation as they have a more personal touch. You can play with color, texture and illustrations to make the invitation really create the atmosphere. Creating an invitation does not require a printer, or even a home printer. You can get supplies at home office stores, or the big box stores and create them with a little imagination.
Digital invitations are an option as well, and can be used when addresses are not available or relationships are not close enough to have a physical address accessible. While Fetlife or Facebook might be tempting to make an event listing, it can open the event to uninvited guests and change the intimate atmosphere. There are plenty of free websites that will allow you to send digital invites and keep track of guests.
Relationship dynamics are something to keep vigilant of when addressing individuals. If the individual has a relationship where the dominant is very involved, the invitation would be best to address to that dominant with the submissive included but not given a second invitation. With those guests not in a formal relationship, or whose dynamic  does not have a hierarchy, a single invite is correct.
Something to keep in mind is that dinner guests may anticipate play, despite the name of the event your guests may assume that play is allowed. Placing a small reminder of your preference on the invitation can clarify. This will avoid a guest deciding to do a CBT scene right in the middle of the second course.
Another consideration is the decision regarding the actual serving of dinner. Options can include having several service submissives in charge of the meal, or a single "party" sub who handles the food for all guests. This choice depends on the size of your dinner party and the availability of service subs in your social circle. A third option, especially for those who enjoy people pleasing is to take care of all your guests as the host of the evening.
I hope you are beginning to create your dinner party themes, in my next installment we will explore more basics such as entertainment and the menu itself. Happy Planning!