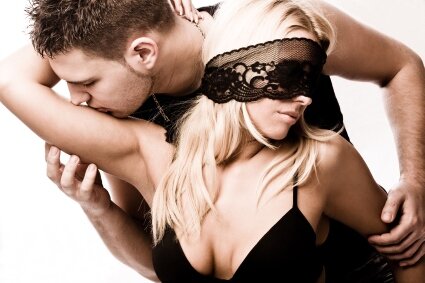 Whether you have just stumbled into a new fascination or have been a long time private player, starting out in the social world of the kink community can be daunting. Some basic information will help you put your best foot forward.
What to Do
Chose an Event
Your vision of a debauched public sexy time sure is hot, but when you are in new environments loads of sensory stimulation can make it hard to connect with those around you. Chose a more subdued event like a munch (a casual meet-up for a meal), a class or other low key gathering. Meet in public, do not meet anyone in an isolated location like their home or a hotel room.
Set Social goals
If you find that you often have a hard time spontaneously striking up conversations – plan them. Make it a goal to speak to at least 3 people you have not spoken to before.
Research
Find out everything you can about the group you are going to meet and the location they have selected. Look them up on the web and check them out in social media.
Be on Time
Lateness sends the message to other people that you are self-centered. While you may have a fantasy where someone waits for you, it is not your place to enact it on others without their permission.
Network
You may meet exactly the person or opportunity you have been longing for at your first event. You almost definitely won't. Consider every person you meet as a degree of separation, they may know who you'd like to meet.
What to Wear
At most munches street clothes are appropriate. However, it's always best to check the dress code. Observing dress code for an event indicates your willingness to join in with the spirit of the occasion and gives a nod of respect your host. If you're at a loss basic black will do just fine. Hygiene and a well-groomed appearance makes you more approachable.
What to Say
Prepare Conversation Ideas in Advance
Unlike the social strata you are accustomed to kink & sex gatherings are not the time to inquire about someone's career or family. Stick to topics relevant to the group or of general interest such as entertainment or world events. Be prepared to gracefully encounter and respect opinions contrary to your own.
A Name
While some people are comfortable being called Thrash or FemCar, most people simply use their first name or nickname to maintain their privacy. You can always change your name later if you feel another moniker fits you better.
TMI
When introducing yourself be brief."Hello, I'm Larry and this is my first kink event" is much more appropriate than "Hi, I'm Larry and I want to meet the Dominant of my dreams so she can wear stockings while sitting on my face and farting while I impersonate Liza & play show tunes on the banjo…" Reality check: Not everyone likes show tunes as much as you do!
LISTEN
Developing this skill is truly a magic key that will unlock doors for you. People want to be around good listeners and will generally be more apt to listen in return. This paves a smooth path to initiating a discussion with a potential partner about your hottest fantasies!
Got it? Good!
To sum up – you will find paths to getting what you desire by seeing each connection you make as an opportunity. Even if you don't find exactly what you are looking for, you can learn how to make it your own dreams happen from those who have succeeded in manifesting their own.
This article was originally posted July 13, 2010