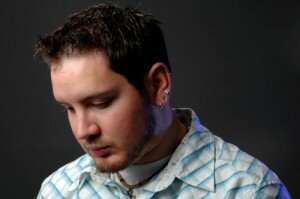 Originally posted on October 29, 2010

Where is there a rule that you have to wear fetish fashion to a kink event? Don't get me wrong. I LOVE clothes, fashion and especially fetish fashion. You might say that I have a fashion fetish. But that's me, not you. Your fetish may be objectification or urine. I find it hard to believe that you would talk about me because I didn't flag yellow at a leather event. You accept my kink and I accept yours. But somewhere along the line it became a requirement to dress in fetish wear – or at least all black – to kink events.
You may say, "but leather and black is tradition." I get that, and I REALLY enjoy my Sir wearing those sexy leather pants and oh so lick-able boots. But, I also respect that you may not be into latex or corsets or any other traditional non-traditional attire. Interestingly enough, I continuously find rants, raves, and blogs trashing those who show up at kink events in "inappropriate clothing." How dare someone show up to the dungeon wearing a polo shirt of all things?
We are overlooking the big picture. The problem isn't what you wear, but how you wear it. There are a few rules of fashion that apply to everyone, and just as much to the dungeon as they do every other day.
Here are my top three:
It isn't what you wear; it's how you wear it. We may be wearing the same $200 dress, but one of us will look better. It has nothing to do with who is skinnier and everything to do with how we use that dress to express ourselves. Accessories? Hair? Makeup? What does it say about you? Femme? Dyke? Fun? Serious? If you don't have a plan all you have is a $200 dress. Put it all together and you have an amazingly effective statement of self expression.
Don't forget the shoes. You look amazing in the outfit, perfect hair, great makeup…and um, flip flops? Really? Now, I know some of you are saying, "Nina, not everyone can wear heels 24/7," but it has nothing to do with heels and everything to do with the details.Take a look at the details. Everything that you do should be deliberate. If you want to be dirty, be DIRTY! But, if your goal is not to play pig for the evening, than take a moment to ask yourself if your clothes are clean, not worn out, and fit well. I could go on (and on) but I'll limit myself to three tips for helping you pay attention to the details: 1) have a full length mirror …. And use it. If possible, have two and get a look at your back side. 2) Sit down! You may look great standing up, but eventually you will have to sit down. Look in the mirror? Are you still sexy sitting down? 3) Start at the top. From hair to shoes, I ask myself if I'm saying what I want to say about myself today. Did I forget something? Does it all come together? And, in case you were wondering, leather pants and white athletic sneakers do not "come together."
Dress for your body type. This is a hard rule for me to follow. I REALLY want to wear that skin tight PVC dress. But I have to accept that I am not doing myself any favors by ignoring the fact that my body is not built for that dress. It has nothing to do with weight. I'm curvy, but I do not have an hour glass figure (yes you can be curvy and have an hourglass figure). I try to focus on creating a waistline. For me this means A-line skirts, drawing attention to my cleavage and avoiding clothes that are too big for me. Everyone's body is different. So, just because a style is "in", doesn't mean that you should ever be seen in it!
Fashion may not be your fetish, but remember it says more than you think about who you are. What is your fashion saying about you?