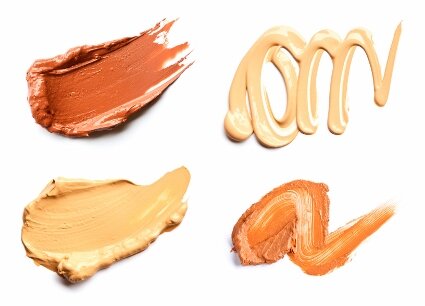 It's summer in Florida. The sweat and the makeup are pouring from my skin. It occurs to me, like a wet, humid slap in the face, that I need to make some adjustments to my makeup routine – especially the daytime makeup. However, as a Northeast native, most of what I've ever learned about makeup doesn't seem to apply to the Florida heat. So, it's time to seek professional help. It's time for me to get a makeover.
Whether you're relocating to a new climate, exploring cross-dressing or ready to add some kick to your fetish wear, a professional makeover may be just what you need. Before heading out to the mall however, keep these three tips in mind:
1. Know your budget.
Makeovers range from free to over $100, not including incidental purchases. Makeup counters in department stores or large makeup specialty stores, like Ulta or Sephora, usually offer free advice, tips or makeovers with the expectation that the service will lead to product sales. When anticipating money out of your wallet, don't forget product sales. Specifically, don't forget sales pressure from your makeup artist. If you usually spend $50 on makeup, you may want to plan on spending $100. Salons or specialty makeup stores, such as Merle Norman, offer makeovers for a fee. The salon that I visited charged $50 for the service.
Don't forget the tip: twenty percent of the cost of the makeover if it is a paid service or twenty percent of the cost of the products if it's a free service. $10 minimum is always a nice gesture, even if you walk away empty handed. I let my makeup artist know my budget upfront. "I have $100 to spend on makeup. What do you recommend I get first?" Or, "I have $200 to spend today. Can you help me spend it?" Knowing how much you can afford to spend and sticking to it will help you avoid buyer's remorse later and help you enjoy your makeover experience.
2. Come prepared.
Don't go empty handed. Take your makeup, brushes and inspiration with you. If you're looking for a specific look or technique, be sure to take your inspiration with you. Magazine clips, web images or photos of friends are a great way to find inspiration for creating your own style and give your makeup artist a place to start when creating a makeup lesson.
When you take your makeup with you it helps you avoid buying products that you don't need. Additionally, the stylist can show you how to effectively use the product or suggest something that might work better for your needs.
3. Know what you're looking for.
The average makeover is about an hour. You can only cover so much information in that time, so make it worth your while. If you don't have specific questions for your artist, chances are they will cover the basics – probably not what you're looking for. Next time you sit down to paint your face start a list of questions:
o Why does my makeup wear off so quickly?
o Why does my mascara always run?
o How do I get the pinup look?
o How do I get a natural look?
o How do I work with loose pigments?
Finally, when you get home PRACTICE! Have fun and use what you've learned before you get distracted by life and forget it. If you don't apply what you've learned, you've wasted your money and that is not fun.
Originally posted on May 26, 2011