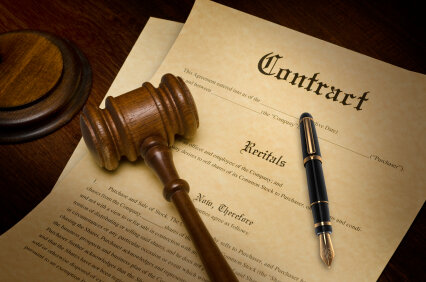 Not everyone has the opportunity, or even the desire, to get married. This is especially true for those of us who may practice an alternative style of relationship. However, there are a few simple documents that can help create a legally binding tie to your partners and help protect you and your loved ones in an emergency. It is never too early to start planning for the future.
Will:
A will is one of the most important documents you should create to protect your loved ones, married or unmarried. While a married partner will be provided for according to your state law, it may not be in the manner that you would have chose. Unmarried partners may have no rights once you pass on, so it is important to get your wishes in writing. With a will you can designate who should receive your property, and designate an executor to be the person in charge of handling your estate (paying creditors, filing taxes, distributing property, etc). You can also create financial structures, like a trust, that can continue to provide for its beneficiary for years into the future.
Durable Health Care Proxy / Advance Directives / Living Will:
There are a few different ways to provide that your medical wishes and end of life decisions are followed. Laws from state to state so it is important to consult an estate planning attorney in your jurisdiction for help. In general, an individual may create a document that lays out how they wish to be treated in an emergency, or the individual may designate another person to make those decisions should they become incapable of expressing their own desires. Living wills or advance directives allow you spell out how you should be treated in a hospital, including an order to not use extraordinary medical treatment to prolong your life. A durable health care proxy is someone that you designate to make medical decisions for you if you can not make those decisions for yourself. In both cases it is very important to have a thoughtful conversation with your partners and family to make sure that your wishes are carried out.
Power of Attorney:
A power of attorney allows you to designate someone who can make financial decisions for you should you become unable to do so yourself. This will allow you to continue to pay bills and conduct financial affairs if you become incapacitated. A power of attorney may be valid at the time it is executed, or you may create one that is "springing," which comes into effect only if certain conditions are met, such as a statement by a medical professional that you are currently incapacitated.
Guardianship:
Providing for who should care for your children should you become incapacitated is very important. If you become hurt, the partner your child has been living with but has no biological or legal connection may have very limited rights without a clear understanding of your intent. Depending on your state law, you can create an emergency or standby guardianship that will provide who should have the care and custody of your child if you are unavailable.
Cohabitation Agreement:
Unmarried partners may, under the rules of contract law, form legally binding agreements with each other regarding living arrangements, finances, and other matters related to their relationship, as long as the agreement does not rely on any sexual arrangement between the partners. Creating a cohabitation agreement is a great way to provide for how property will be shared, how bills will be paid, and even how asserts will be distributed should the relationship come to an end.
Finally, know where these documents are and make sure they are easily accessible. You may have a validly executed health care proxy, but if you can't show it to the EMT who rushed into your home, they may not follow your instructions. You should also have copies on file with doctors and professionals. While these documents and agreements can not provide all the benefits and rights of a marriage, they can help to ensure that you and your partners' wishes are respected.
This article is presented for informational purposes only, it is not legal advice. If you have specific questions please consult an attorney in your jurisdiction.
Originally posted July 15, 2010