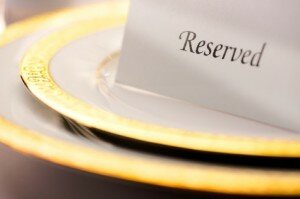 Dear Sarah,
I am a Dominant looking for a service submissive, what is best way to screen someone?
Signed, K.
Dear K,
Welcome to the darkest domain of uncertainty…how to find the right submissive. There are tons of them out there, by the looks of the "ISO" listings on various kink websites, and yet finding one who is a good fit can be a lengthy process.
Before you even place or respond to an ad, or talk in person to an interested submissive, take a long, hard look at what you're looking for and what you can offer. You'll want to draw up a statement of your own goals & interests before you sit down to talk with anyone. What, specifically, are you looking to receive? Do you want someone to do your windows, your toenails, or your taxes? Are you looking for someone who is also a player in a style that you enjoy (for instance, they're exceptionally skilled at co-topping, and you love to be able to play as a team with someone that will follow your lead). If you are looking for a sexual or romantic companion, say so, but if not – make that VERY clear in your statement, as many submissives (especially those newer to the community) assume that becoming a lover or partner is included. Also include skills or knowledge that a potential submissive can learn from you – you may be able to train them in protocol, various skills, or even basic scene etiquette. Once you've gotten this written down, it can be a basis for replying to emails about what you're looking for, posting an ad, or even just having a one-on-one discussion.
Once you've found someone with whom you feel a bit of a click, make time to talk to them – in person, if at all possible. Your goal here is to get them to talk about themselves, and practice active listening while they talk. You want to find out what their core motivation for performing service is (which is often not the first thing that they will tell you); you want to see what they're interested in, and why. Explore their experience – not even necessarily as a submissive, but in any service-oriented role (including professional work, volunteering, helping others around the house, etc. Once they're finished talking (and don't rush it!), then you can talk about your own desires. Make sure you are clear about things that you can and cannot offer, and make sure you include how you acknowledge/reward excellent service. If you plan on utilizing punishment techniques, you'll want to talk about that briefly, as well (ditto if you don't use them; often people are surprised that some dominants don't cane their submissives when they've done something incorrectly!).
The last step before making a decision is to schedule some time for them to actually perform service for you; perhaps having them serve you at an event or party is the easiest to schedule, but rarely gives an accurate view of them as a submissive due to the public nature of the affair. Bringing them in for a day or two that includes public and private time is very helpful, as you'll see a more clear vision of their ability to handle a variety of situations (as well as a variety of tasks). I personally recommend no play during an evaluation period, simply because it can cloud judgement, but if you do decide to play, separating it from the quality of their service is important, to avoid any assumptions.
Taken slowly and step-by-step, finding a quality submissive can be an experience full of self-exploration and learning – and it can also work as a way for you to refine your negotiation and interviewing skills as you go, enabling you to become even better at knowing quality when you see it! Good luck with your search…and please let us know how it goes!
-Sarah
This article was originally posted June 5, 2010